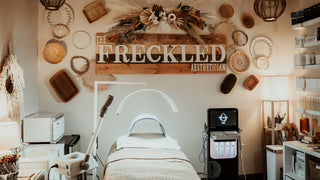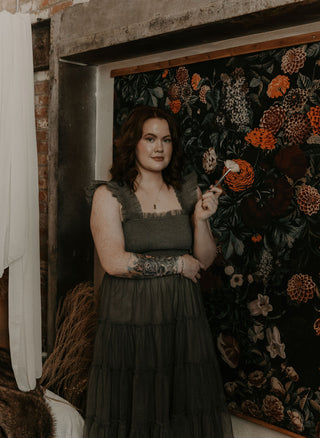 Meet Haley!
Full-time mama, skin magician & entrepreneur.
Haley not only prides herself on building long lasting bonds with clients but also educating up-and-coming estheticians. She provides virtual esthetic mentoring and also takes the time to visit local beauty schools to share her knowledge on corrective skincare and operating a flourishing business. 
At The Freckled Skin Studio, the focus is on giving each client a customized, corrective, healing and results driven experience. The Freckled Skin Studio offers a wide array of in-clinic and virtual services. Specializing in customized facial treatments, face reality acne bootcamp, nano channeling and advanced peel treatments. The focus here is always on providing a customized corrective approach and relaxing experience for all clients.
The Freckled Skin Studio is best known for their Acne Bootcamp transformations. These phenomenal revisions are the results of Haley's advanced chemical peel approach. Haley is also able to effortlessly guide her clients on their journey to their best skin because she herself also knows the debilitating tolls acne and other skin concerns can have on one's mental health.